Summer is right around the corner!
And since we are in Canada, we know that we all will be spending as much time outside as possible. This led us to thinking… what summer activities will people be doing this year? And what outfits would we recommend people wear this summer? To help Calgarians (and beyond) out with this, we created a series of Instagram Reels to give you inspiration. Keep scrolling to see all the summer outfits for your life – picked by none other than Megan & Nikki.
Walking the Dog
At espy we are dog people, so of course we are always thinking about what to wear when we are walking our pups. Who says that you can't look (almost) as cute as your pup while you're both enjoying the sun? For walking the dog we recommend comfy active wear pants and a light jacket or vest.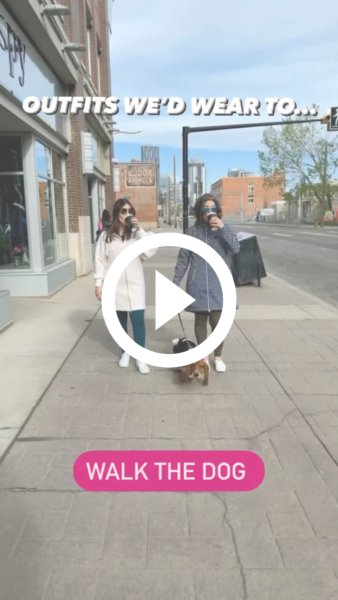 Megan & Nikki's Favourite Pieces:
Picnic in the Park
Did you hear that certain picnic tables in Calgary can be booked for outdoor drinking? We can't help but get excited over the thought of sipping a glass of Rosé while sitting in the sun with our friends. A fun skirt paired with a linen tee or a spring dress is what we would wear when having a picnic in the park – and don't forget the Ilse tulip shoes!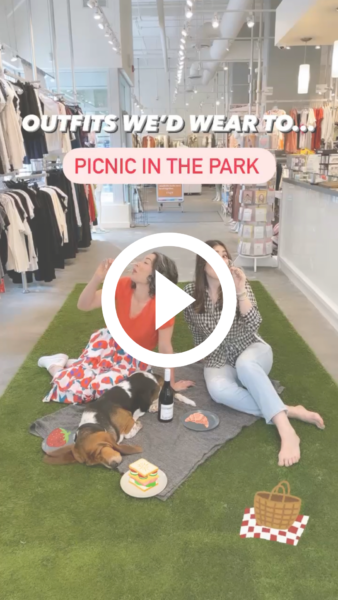 Megan & Nikki's Favourite Pieces:
Relaxing at Home
Of course there will be rainy days where we stay indoors. This is where our espy The Label kaftans and robes come in handy. If you're going in and out of the house, you'll also need a house shoe. Looking chic and staying comfy at home as never been so easy!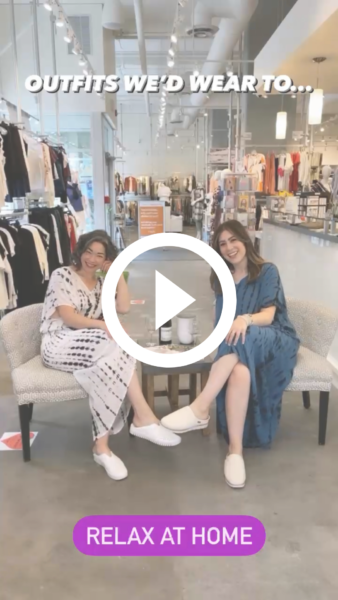 Megan & Nikki's Favourite Pieces:
Hanging in the Backyard
There are so many things that can be done while hanging out in your backyard. It's also the only way to have people over this summer! Make all your friends envious of your backyard attire by looking effortlessly put together with lightweight, easy to wear outfits. We suggest a patterned blouse or basic tee paired with a comfy pair of shorts.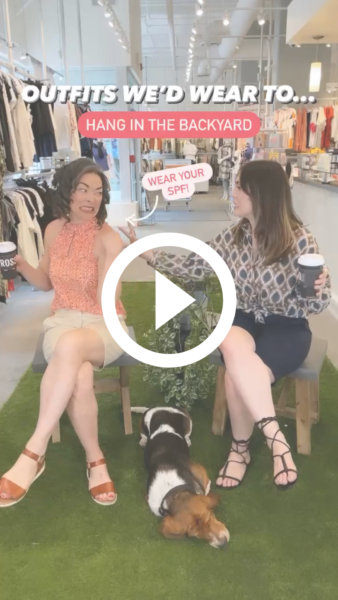 Megan & Nikki's Favourite Pieces:
Looking for more summer outfits for your life? Come visit us in-store and get inspired with expert advice from our Stylists! Or book an appointment here.