The Valentine's Day Conundrum
We're in the business of making people feel good through fashion. How we dress can have a great effect on our self-confidence and how we portray ourselves to the world. Now, talking about what to do for Valentine's Day could go a few ways. One, we show you a few select new spring arrivals that you could get for that special someone. Two, we could tell you about one or two luxury items that they need, and how it will show that you love them. Three, we let you decide for yourself.
We choose to go with the latter…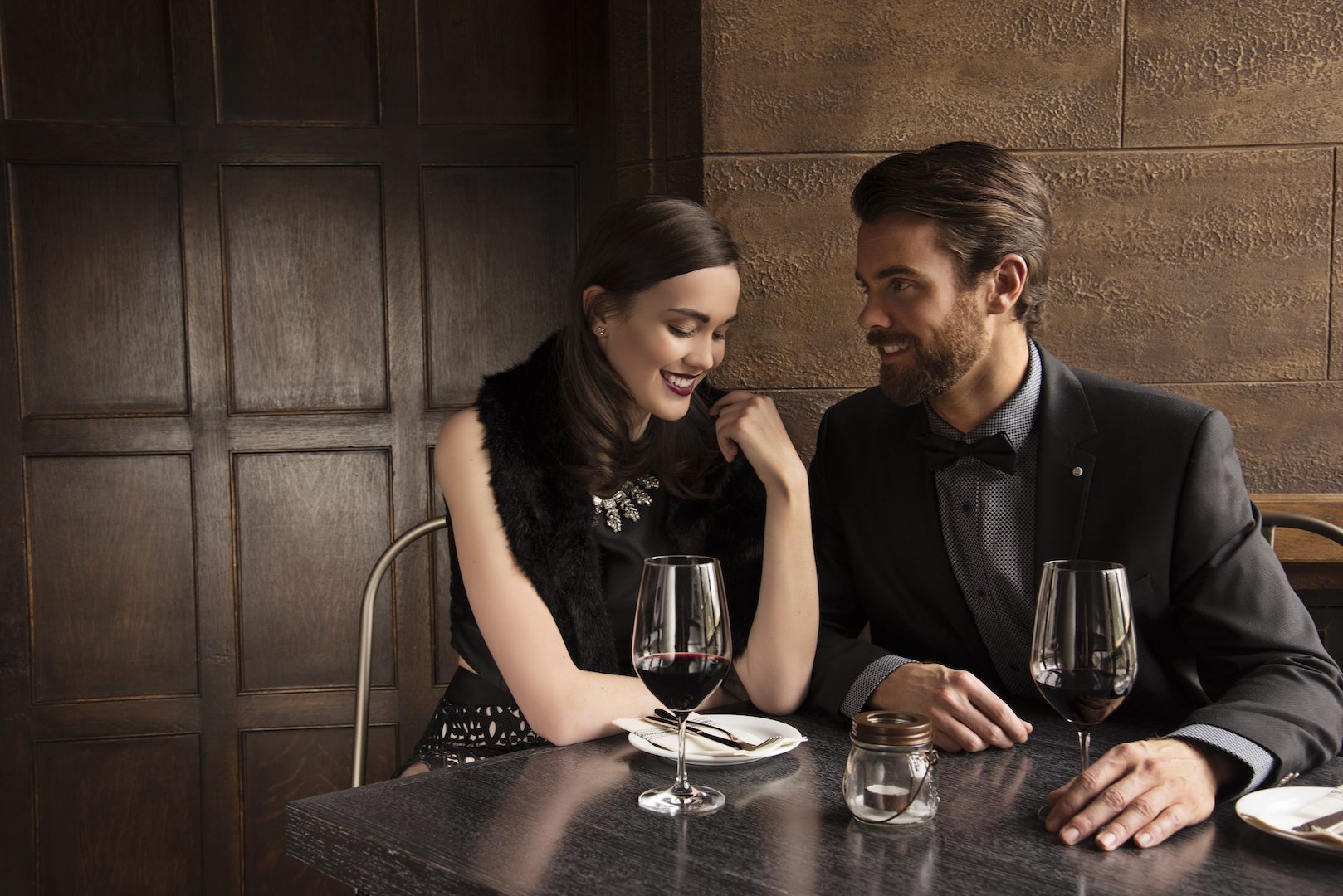 Time spent together is the most precious gift you can receive. With an espy Date Night package you get that and more. Here at the store, we get asked all the time just what a Date Night entails. What is it? How does it work? Keep reading, we'll tell you.
Book It
The first step in experiencing a Date Night at espy is booking one. Ok, how? There are few ways to do this, but the best way is to book online. You can also call the store or book one while you're here!
In order to make it official, we require a minimum of $250 to go towards the Date Night. The dollar amount you put towards the Date Night is yours to spend in store with your guest. While there is a minimum, the amount you choose for your Date Night is completely up to you.
Some Details Please
Would you prefer red wine? White? Maybe a beer or a glass of scotch… When you book a Date Night we want to know a little bit about you. Is this a special occasion? What day and time are you thinking? This gives us the necessary staffing requirements and time to go to the liquor store… Oh, you wanted to book with a certain stylist? No problem, let us set it up for you. 
The Date Night (Phase 1)
Deciding what you want to drink is just the start of your Date Night experience. Oh and don't worry, we are happy to provide non-alcoholic drinks if you prefer. We typically allow about an hour and a half for you both to get to get styled. Time moves fast! This is where the espy stylists come in. Along with a personal styling session, the stylists will make the work easy by pulling styles and looks for you and your date. All you have to do is be a willing participant.  Along with trying on affordable designer clothing, the stylists will teach you how to accentuate what you got as well how to pair your new digs with what you're already rockin' in your wardrobe.
The Date Night (Phase 2)
Decked out in your new style, you move to the second phase of any great date: food! This where our neighbor The Nash comes in. We've got the hookup! When you book your Date Night we guarantee that you'll have a table waiting for you after your styling session.
*Please note that the minimum $250 put towards the Date Night does not apply to The Nash. Whatever amount you decided on can only be applied at espy.     
Simple Right?
It really is that simple. And in case you were wondering an espy Date Night isn't just for lovers. This experience can be shared with your mom, sister, bestie, hell even your dad. The stylists can easily switch from romantic date mode and make it all about the fun of shopping, drinking, and dining with one of your favorite people! It's what they do.
This Valentine's Day instead of the usual chocolate and flowers, change it up. An espy Date Night is the perfect gift for that special someone.
What People are Saying
"A Date Night was the best shopping experience I've ever had! Not only do I love the clothes, but the amazing staff is what will be bringing me back. Incredibly helpful and fun, they were very attentive to what I wanted and picked out some amazing pieces for me and my boyfriend. Loved feeling like I had my own personal shopper!"
"I got my boyfriend a date package here for our 1 year anniversary – and we had so much fun! The stylists were so kind and we each purchased some amazing finds. Definitely going to come back :)"