espy Stampede Style
July 7th marks the 105th anniversary of the Calgary Stampede. It's time to step up your Stampede style game! The espy stylists have put together all the looks to make this your most fashionable Stampede yet.
Our Stampede inspiration for you…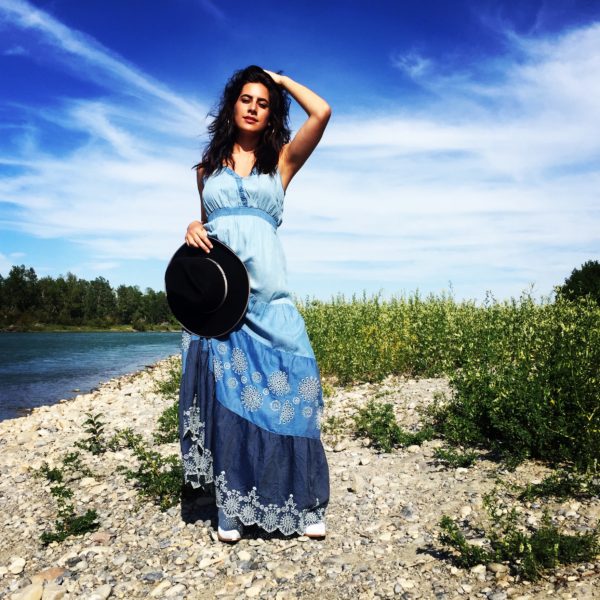 Class it up this year with a western inspired sundress by Desigual. Modern Stampede chic.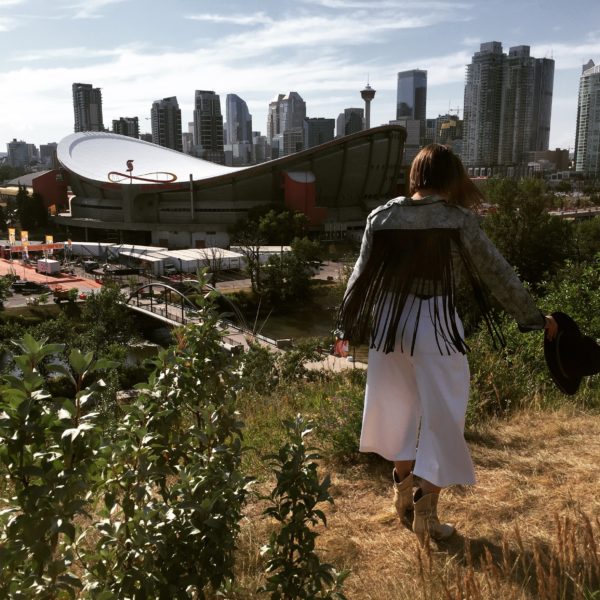 Fringe is in! This marbled leather jacket from Bano eeMee ♥ is your go-to piece for those cool Stampede nights.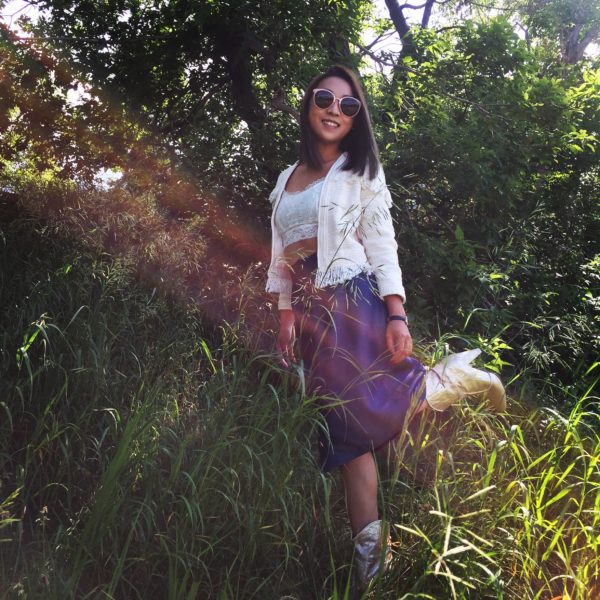 We told you you fringe is in! Throw this BB Dakota fringe jacket over a bralette, pair it with a Yumi denim skirt and get ready to bask in the compliments.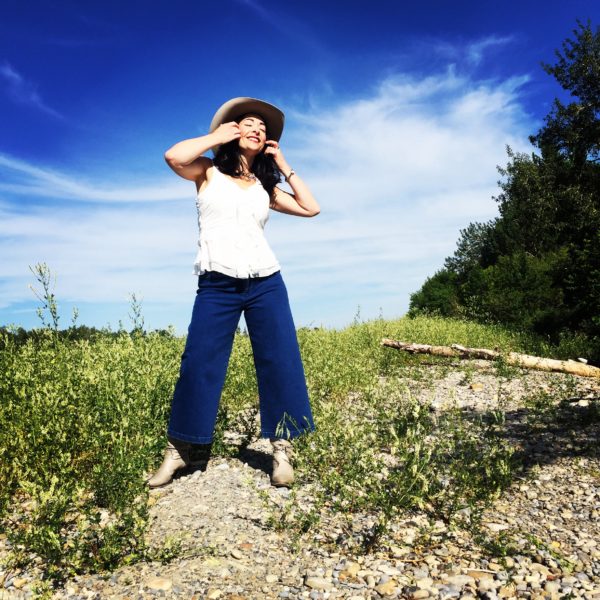 2017 or 1973? Yoga ♥ denim culottes are this year's Stampede must have piece! Pair them with an Iris Setlakwe ♥ ivory top and you're rodeo ready.
♥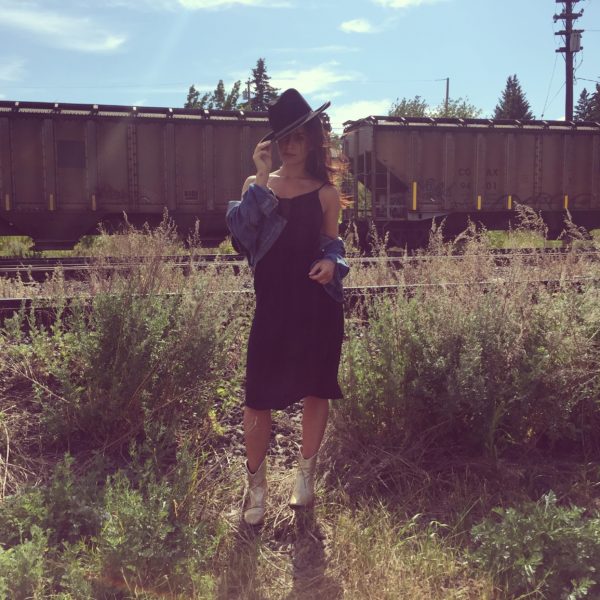 Heading to the grounds for a show? A classic Fidelity ♥ denim jacket over a black slip-dress by ICHI is your concert go-to outfit.
Embrace your inner urban cowboy. Distressed Mavi denim and a long-sleeve shirt from Au Noir ♥ is always corporate party appropriate. Roll up the contrasting detail cuffs and add a Lief Horsens ♥ vest to complete the look.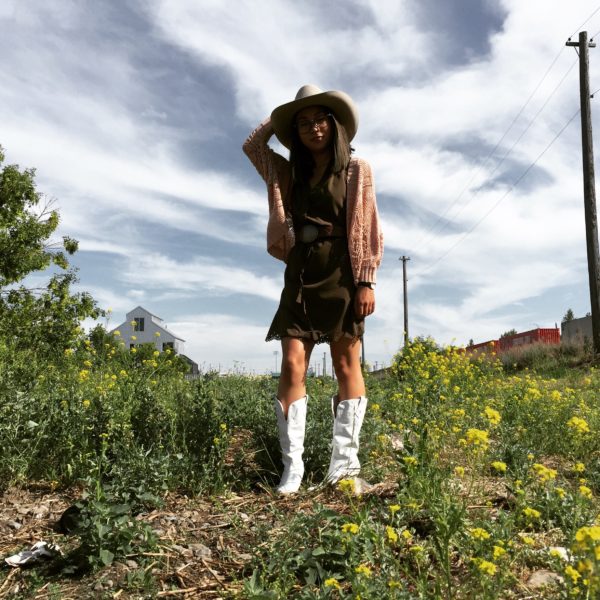 When it's time to watch the fireworks, do it in this olive dress by RD Style. Complete the look with a rose coloured cardigan by BB Dakota.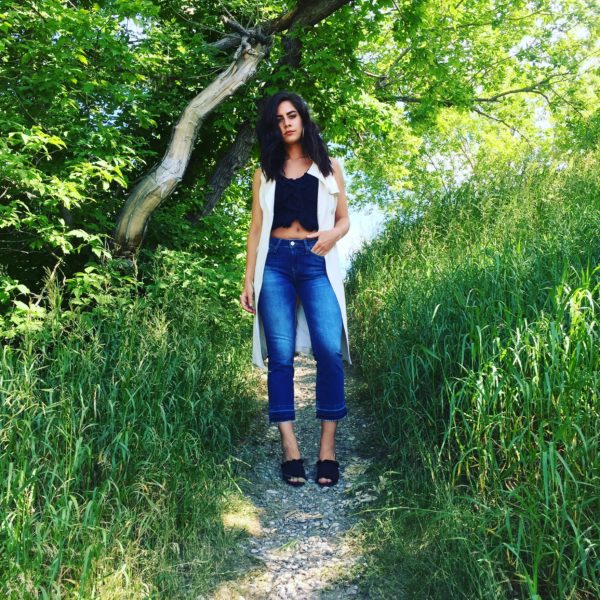 Casual style for wandering the midway. An Iris Setlakwe ♥ top and long vest with a pair Mavi Anika mini-cropped flare jeans is sure to turn heads.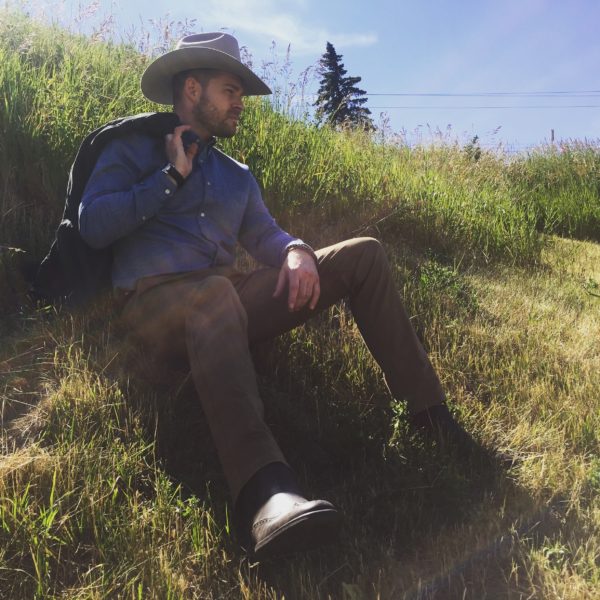 A break from denim is never a bad thing. A Matinique chambray shirt with Daily ♥ sand coloured chinos is your must have outfit when the thermometer starts to rise.
*♥ denotes Canadian brands.
Want More?
The espy stylists are waiting for you! Come down to the shop and get fitted in your favourite Stampede outfit!