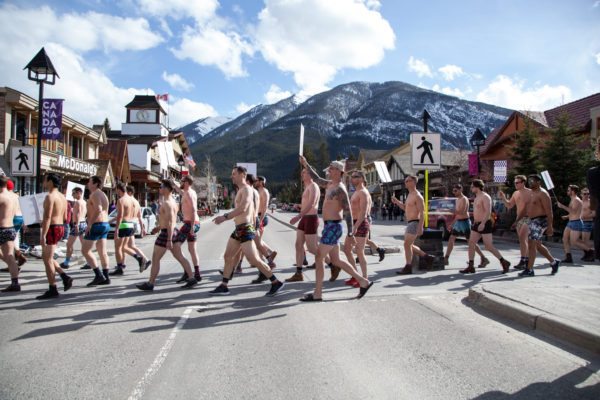 #nakedespy was featured in Bow Valley publications Rocky Mountain Outlook and Crag & Canyon!
You can catch the RMO feature in the paper today, or check out the Crag & Canyon piece online!.
Thanks again to everyone who made the event possible – we had a great time raising money for both the Calgary Prostate Cancer Centre and the Banff Firefighters Association!