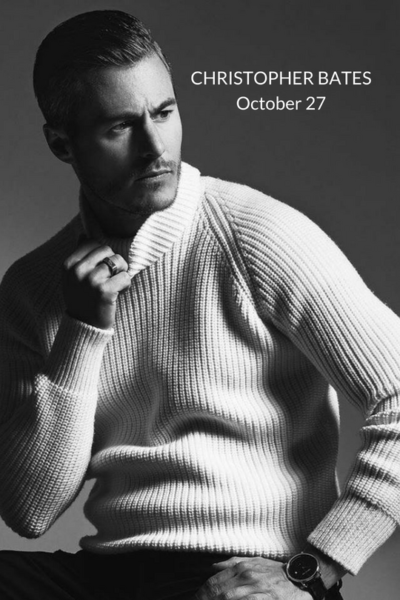 Christopher Bates
| October 27 | Christopher Bates | Menswear Collection Trunkshow |
Canadian designer Christopher Bates fully embraces the Made in Italy philosophy. His contemporary collections comprised of both menswear and footwear make a total look that is modern, yet timeless. His brand appeals to discerning men who appreciate premium products that are stylish, artisanal, and crafted from a sophisticated selection of materials that never compromise on quality or style. That is the reason behind the Made in Italy choice. Christopher Bates is a Canadian Designer with an impeccable eye for detail.
The man himself will be in-store Saturday, October 27th for an exclusive trunk show showcasing his latest collection. Book an appointment with him here.

Iris Setlakwe
| October 27 | Iris Setlakwe | Canadian Design Womenswear Trunk Show |
Travelling through espy you've definitely tried on one of Iris' spectacular pieces. Her designs are a timeless favourite by clients and the espy team. Majority of the line is wrinkle-free, machine washable, and perfect for travel. Iris also purposely designs all her garments to pair together into many looks with ease. This brings simplicity to the modern working woman's lifestyle. We love to support Canadian Design.
The exclusive opportunity to pre-book Spring '19 merchandise and be personally styled by renowned Canadian Designer, Iris Setlakwe is available to you in-store on Saturday, October 27th. Book your appointment now.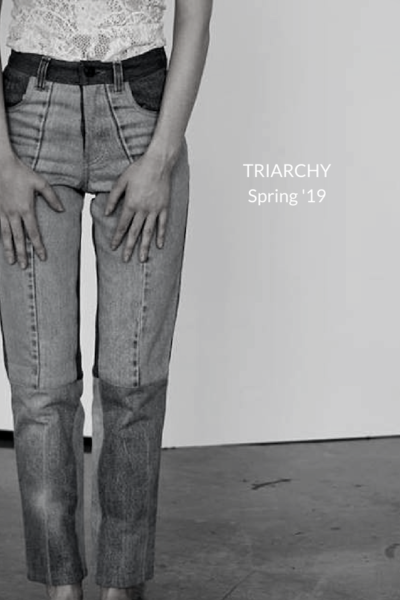 Triarchy
| Spring '19 | Triarchy |  Men's + Ladies Custom Premium Denim |
Every pair of jeans you've ever owned starts out dark blue. It takes a lot of water to get a pair of jeans down into the lighter blue colours we all know and love so much. How much water? Approx. 2900 gallons of water is used to make one pair of traditional cotton jeans. To give you some context, that's 10,977 1L water bottles. Or 70 Bathtubs full of water.
Triarchy has a simple mission: to conserve our planet's most important resource by reducing the massive water consumption of our planet's most beloved piece of clothing, jeans. They set out to change this by focusing on three integral parts: Water Consumption. Fabric and Hardware. The People.
Triarchy creates not only your perfect pair of jeans but designs a fashion-forward collection called Triarchy Atelier still using all denim but making it unique. The glamorous denim jacket you've been waiting for is within reach. Meet the designer in-store and customize your perfect pair of jeans this Spring.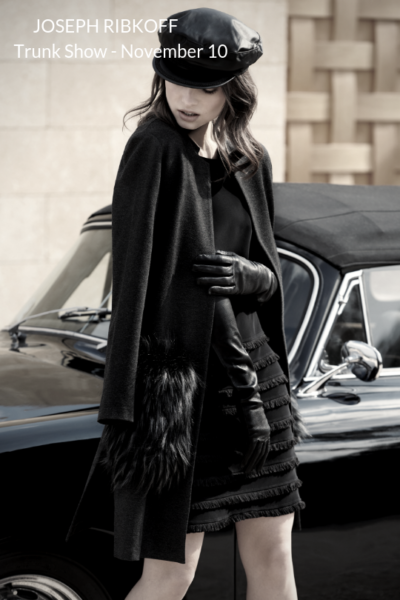 Joseph Ribkoff
| November 10 | Joseph Ribkoff | Canadian Womenswear Trunk Show |
Since 1957 Joseph Ribkoff has been successfully designing collections for women around the world who lead busy lifestyles. The company and collections have been constantly evolving to meet the multidimensional needs of today's women. Joseph Ribkoff stands out as one of the leading designers in the Canadian fashion industry for nearly 60 years and over 64 international markets.
You don't want to miss Joseph's beautiful holiday collection and get a chance to pre-order Spring 2019 merchandise for an in-store trunk show on November 10th.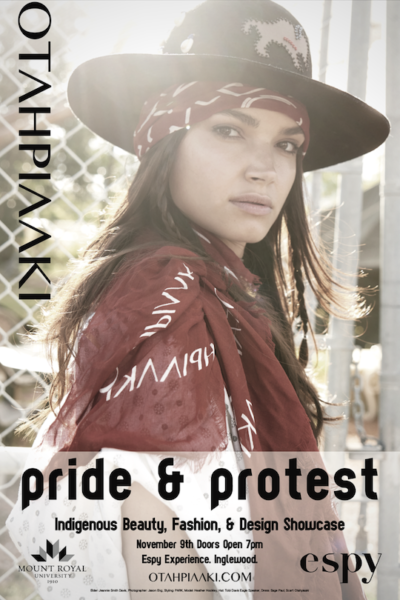 Otahpiaaki
| November 8 – 10 | Otahpiaaki | Indigenous Fashion Week  |
Developed by a team of Blackfoot Elders, students from diverse Nations, and faculty from Mount Royal University, OTAHPIAAKI 2018: PRIDE & PROTEST presents 28 fashion designers, artists and creatives from 18 Nations on Turtle Island November 8th – 10th, 2018 at espy.
Anchored to Call-to-Action #83, OTAHPIAAKI's goal is to invite and contribute to significant social, cultural, restorative, and economic reconciliation across reserves, communities, regions, and territories by promoting, protecting, and providing resources and capacity building by using a 'seed-to-runway' social enterprise model that unfolds alongside a program of research in our workshop. In 2018, we are inspired by Nitsi'powahsinni, in Blackfoot, a celebration that carries the breath of the ancestors.
Purchase tickets to attend Otahpiaaki's fashion show in the Atlantic Arts Building here.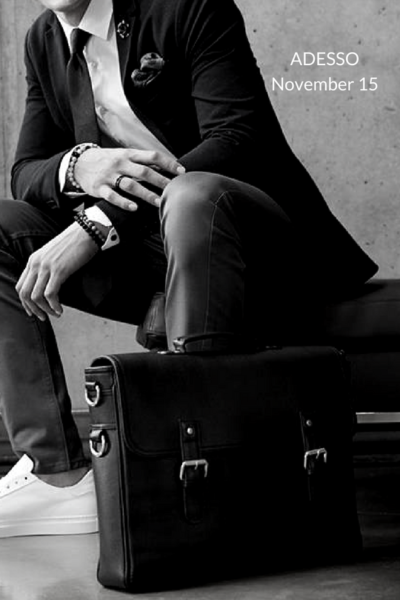 Adesso
| November 15 – December 1 | Adesso | Men's Accessories |
Adesso meaning "in the moment" is a Canadian men's lifestyle brand that specializes in unique and functional products characterized by bold colours and European inspired designs. Their focus is to elevate the way people look and feel through their products by using quality materials and functional design while providing a variety of options for clients to add to their wardrobe and truly stand out from the crowd. Your Christmas shopping just got a little easier.
Not only do they create incredibly designed men's accessories but they have taken on men's essentials such as shaving kits for the modern man. We will be doing an in-store draw for something special this winter from Adesso.
Are you looking for the opportunity to showcase your brand and your designs? We're looking for you!
Get on the espy pop-up roster by getting in touch here.
Discover the new you this Fall at espy.