Good choice. It's going to be a night of fashion, charm, and elegance. A Halloween gathering for those who love to dress up but say 'no' to vinyl and trashy, and 'yes' to natural fibres and classy! We understand that not everyone can narrow down their favourite European star or knows what a European star wears. Therefore, we have put together this blog to help you plan your outfit for the event with help from some of Europe's (and a few of America's) best-dressed stars. Let's dive into the European Halloween Soirée style inspiration.
For the Dutchesses and Dames:
Audrey Hepburn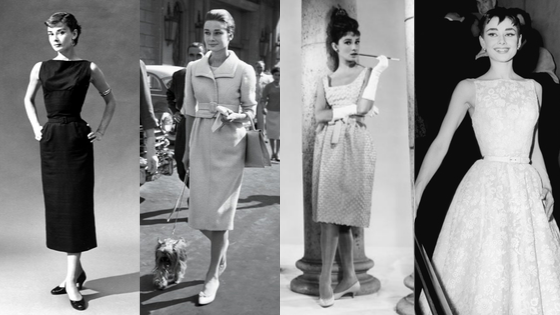 Audrey Hepburn embodies authentic class and elegance in a way no one else has been able to achieve since. Classic cuts that never go out of style put the emphasis on her natural beauty and shape.
Marlene Dietrich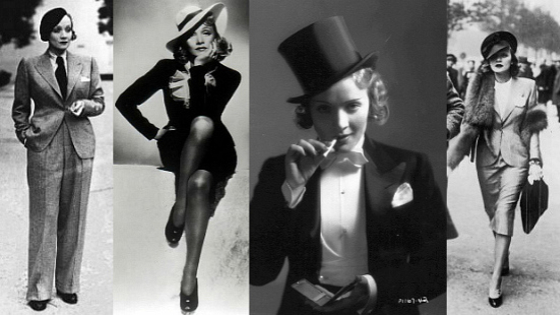 Marlene Dietrich goes both ways. She can slay in an androgynous suit or a feminine blazer and skirt. No matter which way she leaned, she loved to complete her looks with a statement hat.
Ingrid Bergman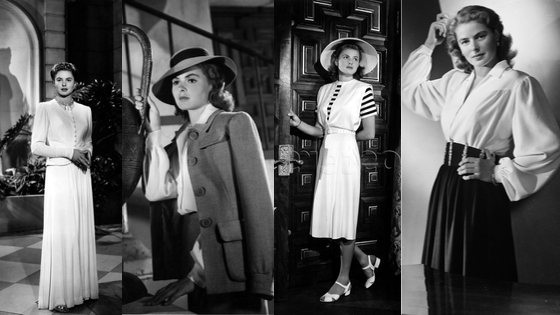 The puffy sleeves and high waist pants of Ingrid Bergman's far-right look give the espy stylists all the feels. She knew how to make any outfit look feminine and chic.
Catherine Deneuve
From her early days to current red carpet events, Catherine Deneuve is a style icon that has never let that title come into question. She is proof that trends may die, but style never does.
Sophia Loren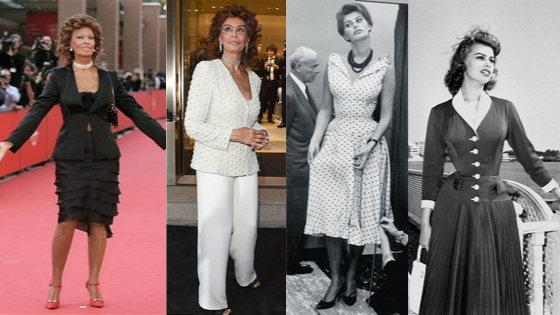 Sophia Loren is no stranger to emphasizing her natural (ahem) assets. Even in her golden years, she doesn't shy away from showing a bit of skin while always remaining classy and on-trend.
Audrey Tautou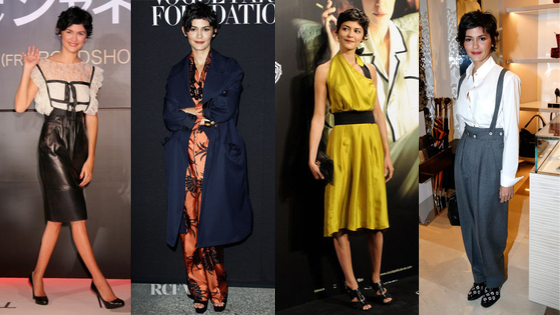 Audrey Tautou is a modern fashion icon that shows us that Old Hollywood influence is always a good go-to. You can see how she's taken Ingrid's puffy-sleeve and high waist pant look and modernized it.
Helen Mirren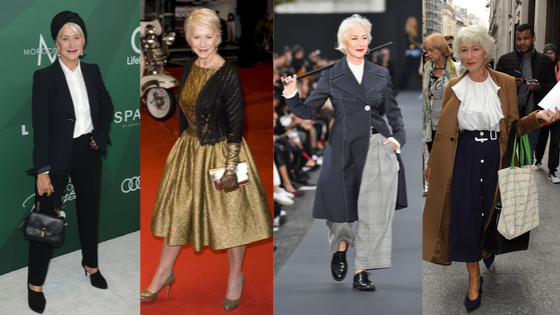 This woman is a queen and not just because she won an Oscar for playing one. Helen Mirren is a star who isn't afraid to be daring with her fashion choices. We are in love with everything she puts together, but her ability to layer leaves the espy stylists awe-struck.
For the Dukes and Sirs:
Cary Grant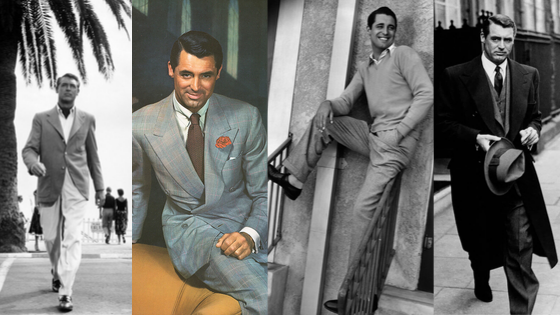 Cary Grant dresses like a perfect gentleman and makes it look easy. It can be easy for you too if you grab yourself a well-fitted blazer and some classic trousers. Don't forget to part your hair to the side and slick it back.
Errol Flynn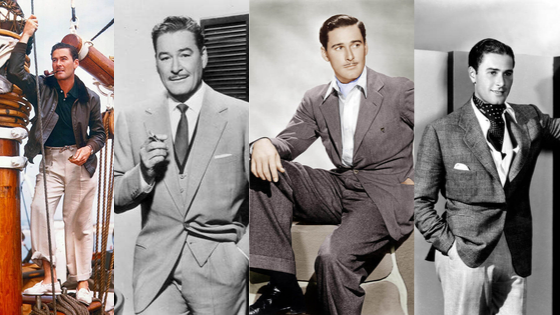 Errol Flynn shows that men don't have to shy away from a wider pant leg. Simply keep it a bit more casual by opting for an ascot instead of a tie.
Fred Astaire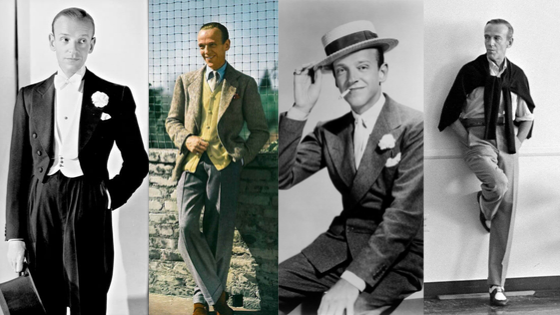 We know that Fred Astaire isn't European, but we couldn't leave him off the list. He is not only a legendary dancer but a fashion icon. The espy stylists love the way he includes flashy accessories.
Clark Gable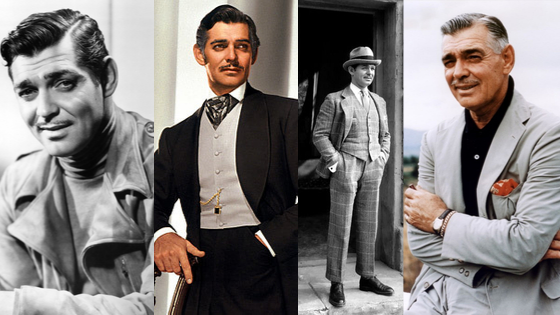 Clark Gable isn't European either but frankly, my dear, he doesn't give a damn! Gable always looks like he just stepped out a Bond film and that every suit was made for him, but really it's his confidence that gives him the edge.
Gene Kelly
Gene Kelly had a knack for adding a playfulness to his style. The best way to emulate it? Grab your suit then cuff your pants, find some white socks, and throw on your loafers.
David Gandy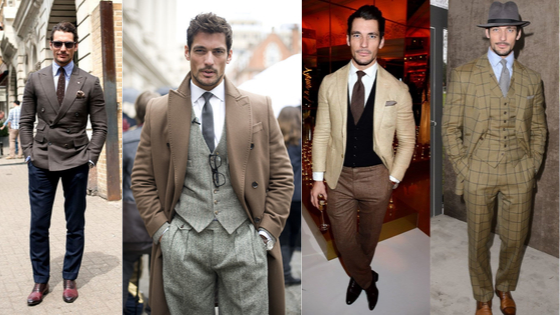 For a more modern take on British style, look no further than David Gandy. This in-demand model emulates style from head to toe.
Cillian Murphy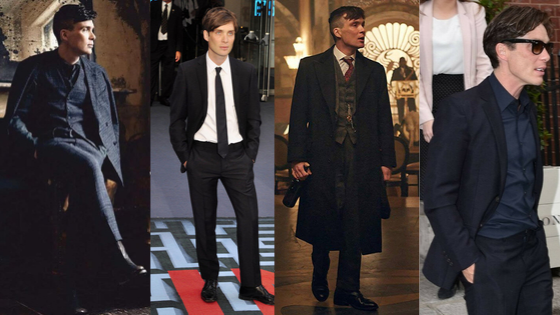 We all love Peaky Blinders so why not take this opportunity to dress like a Shelby? The lead actor, Cillian Murphy, looks great on set (don't you love the 3-piece suits?) but the espy stylists also love how well he pulls off the modern cuts of current European suits.
For the Darlings and Dears:
We know how much fun a great couple's costume can be!
Laurence Olivier + Vivien Leigh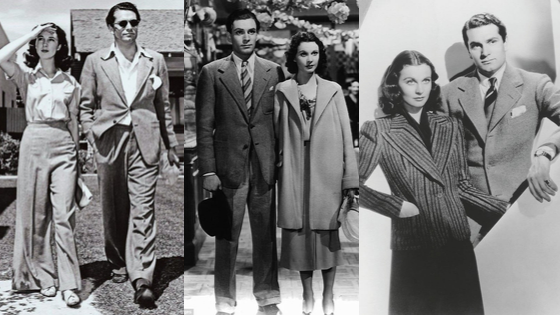 Laurence Olivier and Vivien Leigh were one of Hollywood's first star couples. Neither of them outshone the other but instead were always complimentary.
Humphrey Bogart + Lauren Bacall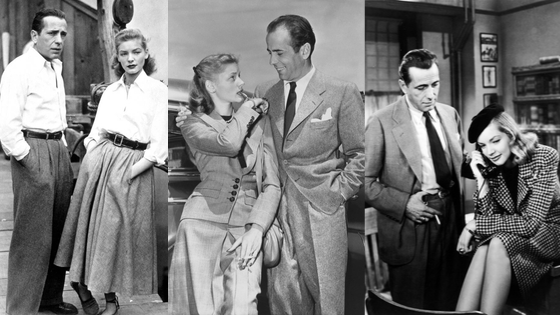 You can't talk about Old Hollywood couples without mentioning Humphrey Bogart and Lauren Bacall. The espy stylists love the far-left look of the two of them matching.
Prince Rainier III + Princess Grace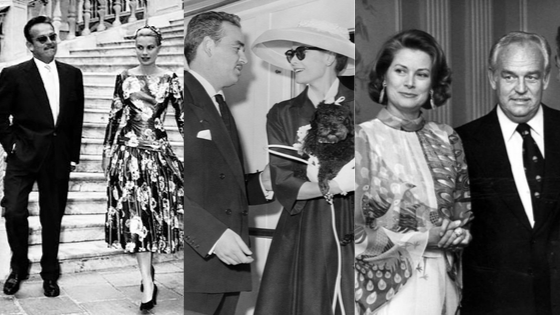 Everyone remembers Grace Kelly's wedding dress. It may be the most famous wedding dress in modern history. However, Prince Rainier III and Princess Grace always looked picture-perfect. Set a regal tone by emulating this pair of royals.
Prince William + Princess Kate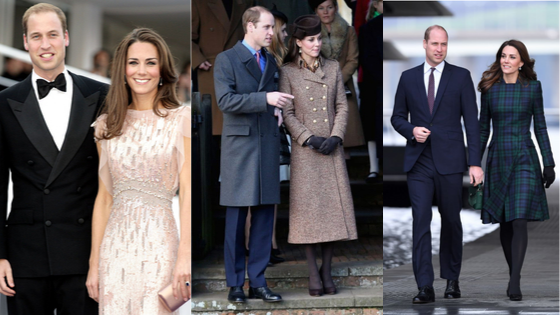 Kate Middleton is a modern fashion icon who loves to pay homage to classic shapes. Next to her equally well-dressed husband, Prince William, the couple is a powerhouse of style.
Prince Harry + Princess Meghan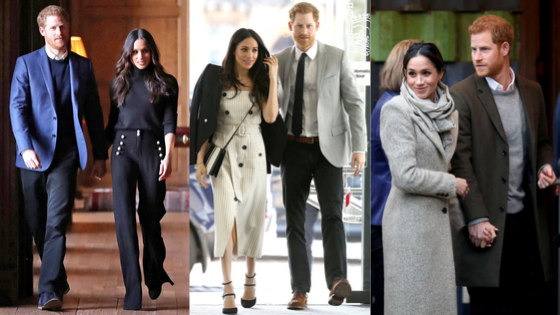 If you're wanting a more contemporary look without sacrificing the monarchy, we suggest taking a look at Prince Harry and Meghan Markle. Always classy but with a bit of an edge.
Now that you have your European Halloween Soiree style inspiration, go forth and create the glamorous outfit of your dreams!
Still feeling unsure of what to wear? With all-new European brands in-store now, finding the perfect European inspired look is easy when you book an appointment with the espy stylists!
Haven't RSVP'd to European Halloween Soirée yet? Get your free ticket here >